The multiple benefits of Steam Cleaning Carpets and Upholstery.
I've spent a lot of time working, and I spend a lot of time being schooled on all the latest technologies for cleaning carpets and upholstery, and hands down, there is nothing that beats steam cleaning, using truck-mounted, steam-extraction machines. This is especially true when this equipment is in the hands of a trusted, and well trained, seasoned professional. Let's start by giving you an overall idea of exactly what transpires in the steam cleaning process.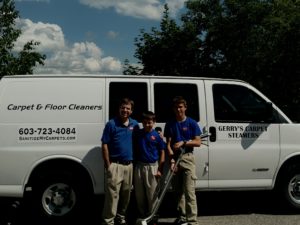 A truck mount system provides water heated to extremely high temperatures, and also creates a pressure that can be adjusted to over 1000 PSI (pounds per square inch).   The truck mount also provides a vacuum that is exponentially stronger than a normal or even commercial vacuum, and finally, a truck mount system provides its own on-board waste-tank, for permanent removal and disposal of all waste.
Quite simply, the process is as follows: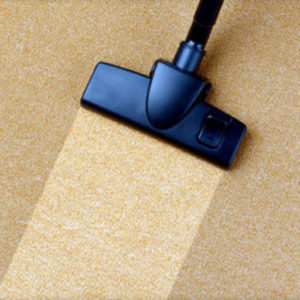 After applying a solution to break up soil and contaminants, the steam wand encapsulates an area of carpet, and forces the hi temp rinsing solution into the deep fibers of the carpet at extremely high pressure.
The pressurized solution, in turn, forces soil, debris, and particulants loose, and suspends them in the solution.
Finally, the solution is instantly extracted back up a powerful vacuum hose, extracting the solution, dirt, and contaminants back through the hose, into a waste tank in the truck.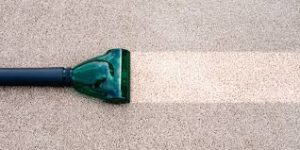 The vacuums on these truck mounts are so powerful, that only slight dampness remains on the carpet and the fibers will dry within a couple of hours, give or take, depending on weather, humidity, etc. Our business uses large blowers to help circulate the air, and speed-up drying time.

… And that's the entire process in a nutshell. Heat to kill bacteria, and break up deep, hardened soil, pressure to force all soil out of carpet into solution, and vacuum to extract solution, soil, bacteria, and all.
Our own process is much more in depth for a far deeper clean than even the most efficient steam cleaning. The exact steps and details of our own custom sanitizing process can be found here. 12 Step Sanitizing
BENEFITS
The benefits of steam cleaning are enumerated below, if you'd like more in-debth details, feel free to post, email or text questions. We're also on Facebook, Twitter, and Instagram (see links on bottom of every page), so feel free to ask anything you want, anytime.
Carpet Manufacturers Recommend Steam Cleaning for Their Carpets. Other types of cleaning may even violate the manufacturers warranty on carpet purchases. That's an important endorsement for steam cleaning.
Carpets and fabrics steam cleaned once (or twice) a year suffer significantly less wear, and that increases the overall lifetime of the fibers, fabrics, and carpets.
Steam cleaning, hastens the growth of dust mites and harmful bacterial. Steam is well documented to be a prime antibacterial, killing off microbes, mites, and bacteria living in carpets.
Steam extraction removes contaminants from your carpet, and your home, as they are extracted to the truck mounted tank, to be disposed of safely. (we process and re-use our waste water, which is often rich in Nitrogen, and we re-use it in our carbon reducing composting processes, which eventually makes great soil for oxygen producing greens, plants, shrubs, and trees). This is not done commercially, I'm just an avid gardener, and a nature lover.
Steam Cleaning and extraction can Improve Air Quality in the home: The steam encapsulation process prevents micro-contaminants, toxins, and soil from becoming airborne, promoting a more healthy, home atmosphere, and a safer living environment.
Pet Stains / Accidents: Truck mounted steam-extraction machines offers the best means of removing pet stains (and odor) – this is a specialized process, but it is quite simple and effective, and can significantly extend your carpets life, improve air quality, prevent dangerous mold, alleviate allergies, and restore your carpets.
Cost Effective: having your carpets and upholstery steamed cleaned on occasion is far more cost effective than having to replace expensive furniture and flooring.
Spills, Kids, need we say more? Spills are bound to happen, from spills to stain, to urine and even vomit, steam cleaning can restore and remove contaminants out of your house, for good! Other processes are spinning and moving, and blending dirt into the fibers, and making them less noticeable, but only steam cleaning actually pulls the "nasties" out of your carpet, and hauls them away in a sanitized truck.
Other cleaning methods, (like dry extraction / encapsulation) have their place, and do make sense, and in fact, we use many of these methods ourselves. However, to be clear, other methods ONLY MAKE SENSE, as a ONGOING MAINTENANCE SYSTEM, and not as a primary means of cleaning, sanitizing, stain removal, odor removal, etc.
Truck mounted steam cleaners have about 5 to 25 times the suction and life of home carpet cleaning systems, and that means CLEANER, DRYER carpets and furniture. Excess water is very damaging to carpets, and can cause mold, bacteria, faster soiling, and more frequent staining, and anyone who cleans their carpets themselves should at least consider having them professionally cleaned every so often, in order to prevent such problems and headaches.
Finally, as a steam sanitizing business, I am so confident in client satisfaction in the steam cleaning process, I always offer a 100 percent guarantee. We will come back as often and as necessary, to address any problems issues or complaints, until we have complete satisfaction. Even if that means re-doing the whole job all over again, from start to finish.
So that's it. Hopefully all this evidence will assist you in making your own informed decision as to the best cleaning method to choose when having your carpets professionally cleaned. I hope, a least, I developed a compelling case for steam cleaning. There really is nothing else out there like it!
Now What? What's Next?
Check out an in-depth review of our own custom carpet and upholstery cleaning process, here… Our Carpet Sanitizing Process… Or, Contact us now for a free estimate and/or consultation, with absolutely no obligation – what-so-ever.