FACEBOOK - (check us out)
(We are EXTREMELY ACTIVE on FACEBOOK (with extensive client reviews)
CLICK HERE)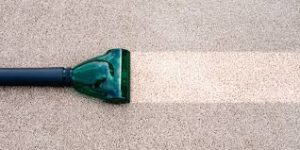 ( Personal Testimonies From Your Friends and Neighbors.)
.
.......REVIEWS.......
"Gerry is an exceptional man. He agreed to clean two carpets at two different locations for us in one day! This was an all day affair as the two residences are about 70 miles apart. Professional service while very personable and detail oriented. We will have Gerry do our annual cleaning from now on! Thanks again Gerry you Rock!"
- Tod D. Nichols, Canaan, Vt; Lincoln NH (July 20th, 2018)
...
"Great value and exceeded our expectations! Thank you!"
- Jen Galant Buteau, Family Resource Center, Gorham, NH (May 17th, 2018)
...
"Came home to some amazing clean rugs thank you Gerard Young 🙂 they look great!"

- Lindsey Secinore, Berlin, NH (May 16th, 2018)
...
"Gerry and his team cleaned my van. Not an easy task with 4 boys under the age of 11 making a huge mess. I was so happy. Gerry does a great job, picked up my van and dropped it off. Reasonably priced. Thanks again"
- Shannon Downs Lavertu, Berlin, NH (April 9th, 2018)
...
"Great job! Removed stains I didn't think would come out! Affordable rates. Great work ethic and it didn't take him long at all to get the job done. More than satisfied with the outcome of his work."
- Michelle Easton, Berlin, NH (November 29th, 2017)
...
"We've had several rugs done and we're very pleased. Very professional job. Will definitely be letting people know."
- C. Bilodeau, Berlin, NH - (October 28th, 2017)
...
"It was a good job. I'm happy with my carpets. They're nice...everything was well done, so I'm happy."
- Amy Dylong, Berlin, NH - (September 23rd, 2017)
...
"(Gerry's Carpet Steamers) came when they said they were going to come...they checked out the room and what needed to be done. (The job) was done in a timely manner, and the carpet looks wonderful!"
- Gayle Bouchard, Milan, NH - (September 20th, 2017)
...
"We weren't sure what to expect. With that being said, (Gerry's Carpet Steamers) is someone is someone we're going to call again. We were very happy with everything."
- J. Morgan-Allain, Berlin - (September 12th, 2017)
...
"To say I am pleased is an understatement. (My carpet) looks great now, and now I love it. Try them, you'll be delighted with the results."
- L. Martin, Berlin, NH (August 28th, 2017)
...
"We loved him, we loved his work. He did an awesome job!"
- Rita Dube, Berlin Sun, Berlin, NH - (July 15th, 2017)
...